Cleaning
Cleaning by SHEN is always impeccable cleanliness and guaranteed quality. An integrated approach, many years of experience and compliance with the latest international standards provide comfortable and transparent service conditions.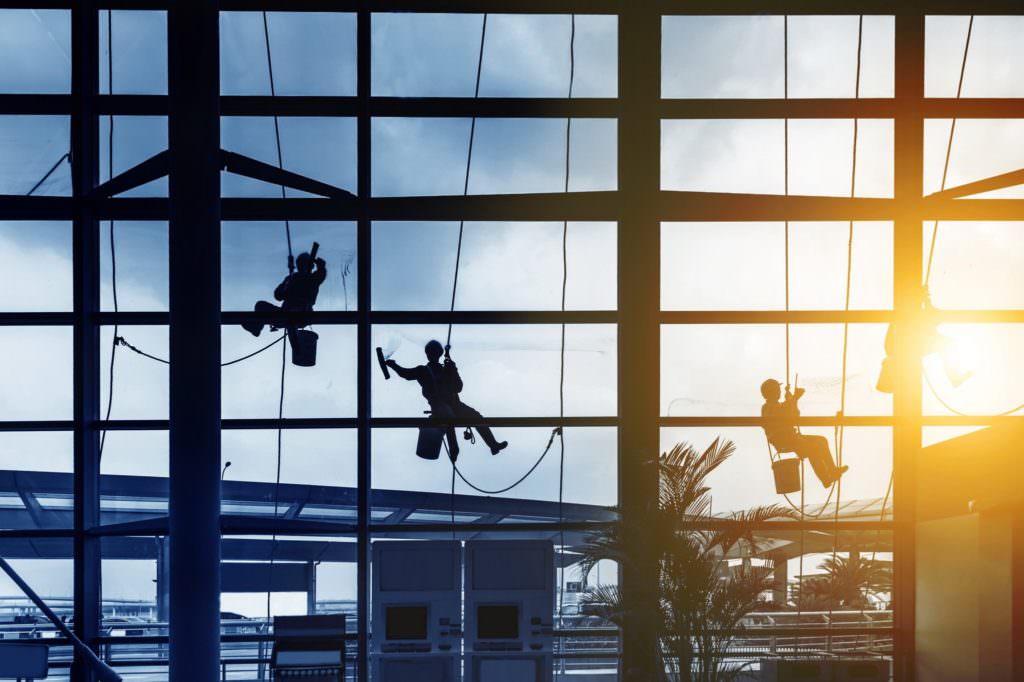 Types of Facilities
SHEN renders cleaning services for commercial and industrial real estate of any complexity. The main types of facilities are:
Production facilities. Each production has its own specific characteristics, equipment, tools, raw materials, etc. It is important to choose suitable professional detergents that will not damage the surfaces and mechanisms and ensure cleanliness and sterility. Cleaning activities are carried out strictly at certain hours, so as not to disrupt production processes.

SECs and commercial premises. The hallmark of any shopping center is its attractive appearance and comfortable conditions inside, where cleanliness control is a key factor. A large flow of visitors always requires wiping the floor. Therefore, the main feature of these premises is a more frequent cleaning schedule that is adjusted depending on weather conditions, increased number of customers, etc. Eco-friendly detergents can be an additional marketing ploy that shows concern for both the environment and the health of visitors.

Logistics centers. A feature of such premises is different types of goods and their constant movement, which is accompanied by rapid accumulation of dirt and dust. Clear cleaning schedule, professional cleaning products and quick response are important when pouring or spilling out stored goods.

Offices and business centers. People spend almost a third of their lives at work. Therefore, clean office space plays an important role in maintaining staff health. Daily cleaning with soft cleaning products and professional equipment is an integral feature of high-quality office buildings.
Types of Cleaning
SHEN offers the following types of cleaning for commercial premises:
Daily cleaning

General cleaning

Cleaning after construction 

Dry cleaning of upholstered furniture and carpets

Washing windows and display windows 

Cleaning the surrounding area

Industrial climbing

Disinfection/disinsection/deratization
What equipment is used?
The company uses only professional equipment, tools and cleaning products to render high-quality services. In addition, specialized software enables clients to always stay updated on the work progress at the facility.
SHEN Service Benefits:

Individual approach to organization of processes at each facility

Work done by professional cleaning staff

Insuring clients against risks 

Service process management with specialized software

Creating transparent conditions for cooperation and monitoring the work progress remotely

High-quality services from the market leader!