Cleaning Services for Airports
Cleaning airport service from the SHEN company is a complex of professional cleaning services which provide cleanliness and attractive appearance of all areas. Cleaning of terminals, waiting rooms, parkings and adjoining territory.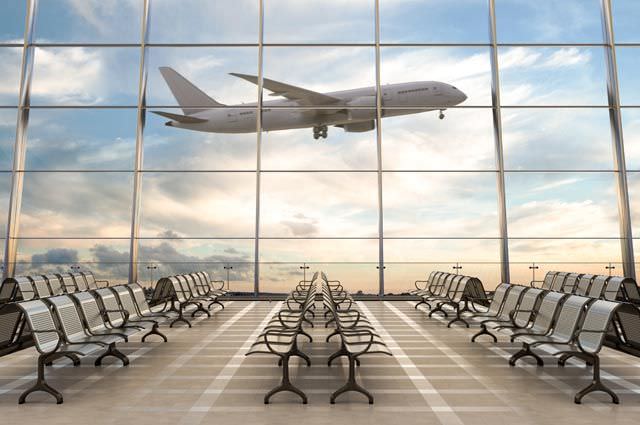 Over the past few years, the passenger flow in Ukrainian airports has grown significantly, which means cleanliness requirements have become stricter and cleaning on your own has become much more difficult. These complex facilities require a comprehensive approach, experienced staff and, whenever possible, specialized automation systems to maintain a high level of service because the airport is the image of the city in some respects!
Types of Cleaning
SHEN, the leader in the facility management in Ukraine, offers comprehensive solutions for cleaning airports throughout the country. The list of services includes the following:
Dry and wet cleaning
Elevation works at height
Seasonal works
Cleaning surrounding areas
What Does Cleaning Include?
Inside airport buildings, our main tasks are as follows:
Keeping all airport rooms and halls clean using professional special equipment, tools and detergents
Cleaning bins, collecting large debris from surfaces
Cleaning toilets, filling dispensers regularly, replenishing toilet paper, etc.
Cleaning technical equipment and utilities
Deep cleaning
Outside airport buildings and structures, SHEN offers the following services:
Cleaning building exterior surfaces by experienced industrial climbers
Cleaning windows regularly, cleaning walls from webs, adhering dirt, decorating facades on holidays
Lawn, walkway and parking lot care
Collecting garbage in surrounding areas, emptying ashtrays
In the winter, removing snow from the roof, removing icicles, cleaning entrance space
In the fall, removing leaves from territory and utilities
Benefits of Working with SHEN
Over 13 years of experience!
Services throughout Ukraine
Individual solutions for each client
Highly qualified staff undergoing trainings to improve cleaning skills in airports
Customized automation system that makes the process simple, short and transparent
Quality control according to international standards
The usage of an automated system of quality control ensures constant communication between facility managers and clients. With expanded checklists, we receive effective feedback from our customers and are able to respond quickly.
SHEN: Stay Focused on What Matters!