Cleaning Services for Educational Institutions
The SHEN company as a leader of Ukrainian Facility Management market offers complex solutions for cleaning of different educational facilities.Our professional team desing an individual cleaning plan for preschool or daycare centers, schools, universities and other. We use only non-toxic professional detergents and modern equipment, as we understand that the health and safety of children are above all!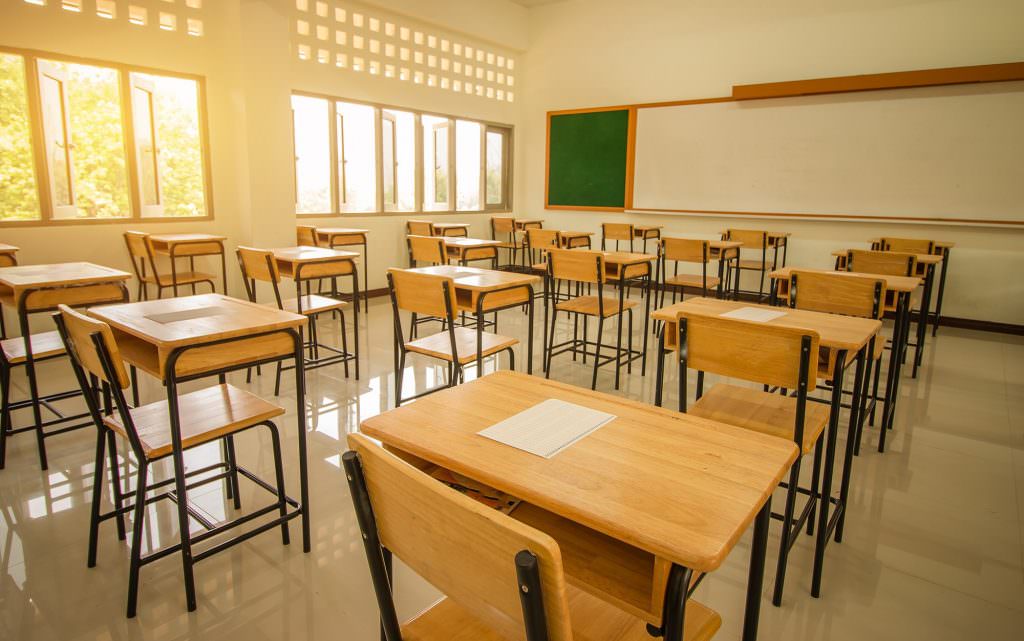 Overview
A distinctive feature of educational institutions is relatively crowded closed rooms over time. Dust, dirty floors and debris in rooms and classrooms decrease the general level of knowledge of students and increase respiratory tract diseases.
Children and adolescents are especially sensitive, so professional cleaning must be an integral part of each educational institution.
Types of Educational Institutions
Modern lifestyle is about learning from birth to old age. We can obtain new knowledge and skills in educational institutions of the following types:
Preschool facilities (kindergartens, early learning centers, groups, clubs)
General educational institutions (schools, lyceums, gymnasiums)
Specialized educational institutions (specialized sports clubs, music schools, out-of-school education centers of extracurricular education)
Professional educational institutions (technical schools, vocational education institutions)
Higher educational institutions (institutes, universities)
Educational centers and specialized courses
What Does Cleaning Include?
To maintain cleanliness, comfort and productivity at educational institutions, the following types of works are necessary:
Wet and dry cleaning at educational buildings using specialized equipment and professional detergents
Keeping toilets clean
Disinfection, disinsection, deratization, if necessary
Cleaning windows
Removing webs, dust and dirt from building elevations
Cleaning after mass events
Maintaining surrounding areas, sports fields, paths, lawns
Deep cleaning and preparing a building for the academic year
Collecting and disposing garbage
Removing snow, leaves and icicles from roofs (seasonal option)
Benefits of Working with SHEN
SHEN takes a leading position in the facility management and offers only advanced cleaning solutions for educational institutions.
Over 13 years of experience and quality management in accordance with international standards guarantee 100% fulfillment of our obligations:
Free audit of buildings and development of an individual cleaning offer for your premises
Timely cleaning of all agreed premises
Quality control throughout the cleaning cycle
Regular suggestions that improve building performance and infrastructure services
Transparent processes through automation using professional software
Providing highly qualified staff
Risk insurance
The usage of an automated system of quality control ensures constant communication between facility managers and clients. With expanded checklists, we receive effective feedback from our customers and are able to respond quickly.
SHEN: Stay Focused on What Matters!