Cleaning Services for Business Centers
SHEN team focuses on providing the premium facility service, create comfortable and productive conditions for the business center employees. Our services improve the quality of the client's property and maintain healthy environment.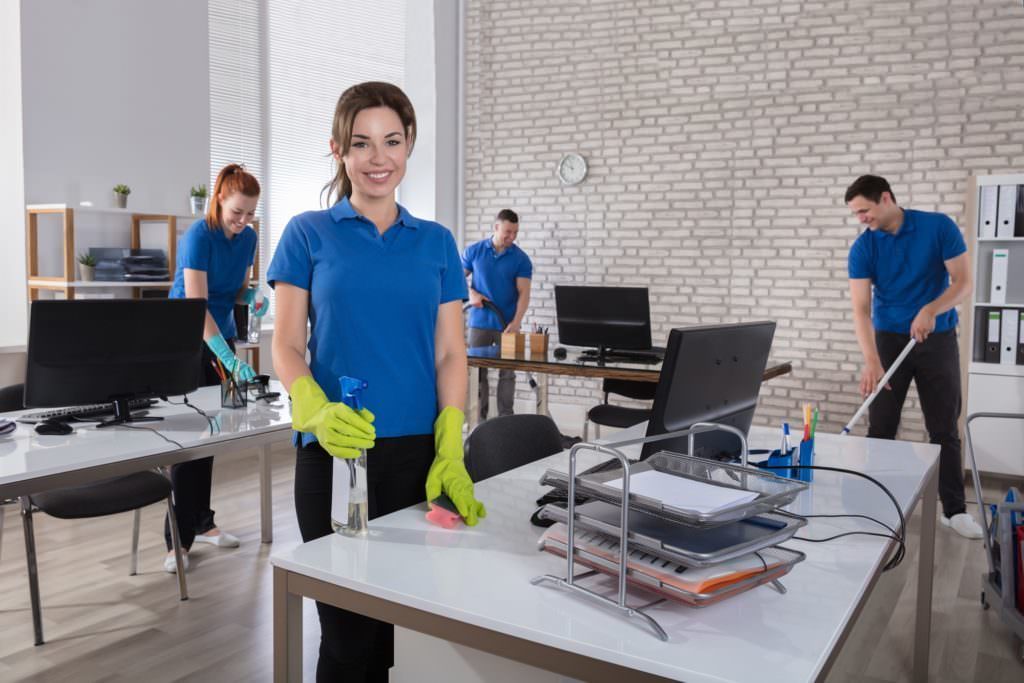 Why Regular Cleaning Is Important?
A person spends almost a third of his/her adult life at work. Clean environment and comfort in the office and business center directly influence staff well-being and productivity. Regular cleaning also ensures a good mood for the staff and an image for companies located at the building.
A well-developed cleaning management system and technological approach are also important to render high-quality services and optimize resources for clients.
What Does Cleaning Include?
Business center cleaning includes the following types of works:
Dry and wet surface cleaning aimed at removing dust and pollution using specialized equipment, tools and detergents
Cleaning windows and other glass surfaces inside the building
Carpet dry cleaning
Deep cleaning in accordance with the contract
Elevation dirt cleaning and washing glass surfaces
Collecting and removing garbage from bins, ashtrays, cans and containers
Cleaning surrounding areas. Lawn and path care, removing leaves and snow. Keeping parking lots clean
List of Premises to Be Cleaned
A business center is a complex of diverse premises, each of which requires different cleaning technologies and equipment. The main rooms where it is necessary to maintain cleanliness are as follows:
Office space
Kitchens, canteens and cafeterias
Entrance space and reception
Toilets
Parking lots
Adjacent territory
Elevators, stairs and corridors
Technical rooms
Benefits of Working with SHEN
SHEN is a leader in the commercial property cleaning and is undoubtedly an experienced and reliable partner for cleaning business centers of any size, class and complexity.
We offer a free building audit and solutions developed individually for a client. The quality control management system and highly qualified staff will create a comfort and efficient environment you need for work!