Cleaning Services for Warehouses and Storage Facilities
The SHEN team has multi-year experience in providing service for warehouses and distribution centres. Our experts know everything about high-quality cleaning service and all specific features of warehouses fanctioning. We create safe conditions for your employess and protect your facility from dirty and unexpected accidents.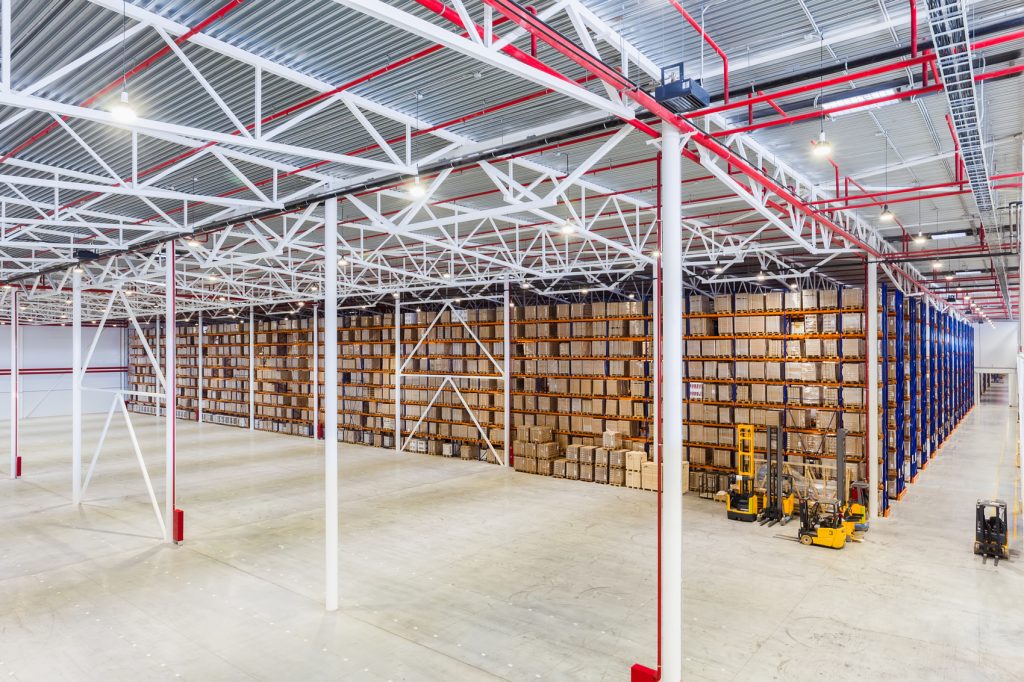 When Is Warehouse Cleaning Necessary?
Warehouse buildings are quite difficult to clean. Many premises, high ceilings, racks with often diverse products, constant movement of loaders and boxes require a clear and coordinated work of the cleaning service.
It is not easy to handle this task independently, but most importantly, it is an inefficient use of managers' time. After all, it is necessary to hire staff, develop a schedule and work plan, buy tools, equipment, rent or buy cleaning equipment, carry out constant monitoring, and given that cleaning is not the main activity of warehouse complexes.
With this in mind, cooperation with a professional company becomes a profitable solution that allows you to get a high-quality service and resource optimization.
What Is Included in Warehouse Cleaning?
In case of warehouse complex, the main types of cleaning are as follows:
Dry and wet cleaning using specialized equipment and professional detergents
Removing complex pollution, spilled and scattered substances, as needed
Deep cleaning
Working at height with the use of climbing equipment and industrial climbers who wash beams, ceilings, lighting fixtures and other surfaces under the ceiling
Cleaning technological equipment with specialized tools and instruments
Disinfection, disinsection and deratization
Cleaning surrounding areas
Benefits of Working with SHEN
SHEN, the market leader, offers individual and high-quality solutions for warehouse cleaning. Our experience and knowledge are backed up with international best practices to guarantee a high level of services and long-term partnership. Warehouse cleaning by SHEN is as follows:
Free audit of warehouses and individual cleaning scheme that takes into account all the features of your complex
Highly qualified staff with knowledge and skills in logistics
Risk insurance
Transparent processes thanks to professional software
Regular suggestions for improvement
Quality control according to international standards
The usage of an automated system of quality control ensures constant communication between facility managers and clients. With expanded checklists, we receive effective feedback from our customers and are able to respond quickly.
SHEN: Stay Focused on What Matters!