Cleaning Services for Supermarkets
As a market leader SHEN offers inclusive supermarket cleaning solutions. We work around Ukraine with as individual stores as retail chain shop, daily ensuring the cleanliness of sales areas, warehouses and utility rooms, as well as parking lots and adjacent territory.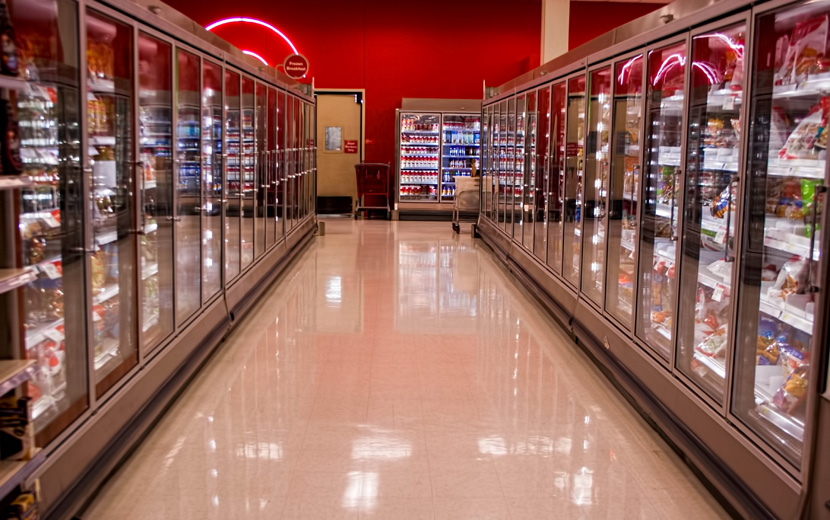 Overview
According to one of the latest opinion polls, when asked what influences the decision to make a purchase in a particular store, 91% indicated clean sales areas as one of the most important factors. Therefore, regular professional cleaning at supermarkets is becoming an integral part of successful business.
In addition, cleaning with specialized equipment and detergents positively influences the health of customers and staff, as well as the quality of goods on the shelves with no foreign odors and bacteria.
Types of Cleaning
The following types of cleaning are relevant for supermarkets:
Dry cleaning
Wet cleaning
Cleaning windows and elevations
Deep cleaning
Cleaning surrounding areas
What Does Cleaning Include?
Dry and wet surface cleaning aimed at removing dust and pollution using specialized equipment, tools and detergents
Cleaning windows and other glass surfaces inside the building
Carpet dry cleaning
Deep cleaning in accordance with the contract
Elevation dirt cleaning and washing glass surfaces
Shop equipment cleaning
Collecting and disposing garbage
Cleaning surrounding areas. Lawn and path care, removing leaves and snow. Keeping parking lots clean
Disinfection, disinsection, deratization
Benefits of Working with SHEN
As the market leader, SHEN has a tremendous experience in servicing supermarkets throughout Ukraine. We know, better than anyone, all the features of servicing sales areas, warehouses and utility rooms at supermarkets. SHEN offers only high-quality solutions that include:
Free audit of buildings and premises
Customized solutions based on continuous improvement
Service quality control based on international standards
Business process automation based on professional software
Professional equipment, tools and detergents
Regular suggestions for innovation
Experienced, qualified and friendly cleaning staff
The usage of an automated system of quality control ensures constant communication between facility managers and clients. With expanded checklists, we receive effective feedback from our customers and are able to respond quickly.
SHEN: Stay Focused on What Matters!