Physical security as an important element in the fight against coronavirus
2020-08-03
COVID-19 has made significant adjustments to all areas of life. Security services are no exception. Now the concept of "security at the property" includes the provision of conditions under which the risks of catching a virus are reduced to a minimum. And security plays an important role here.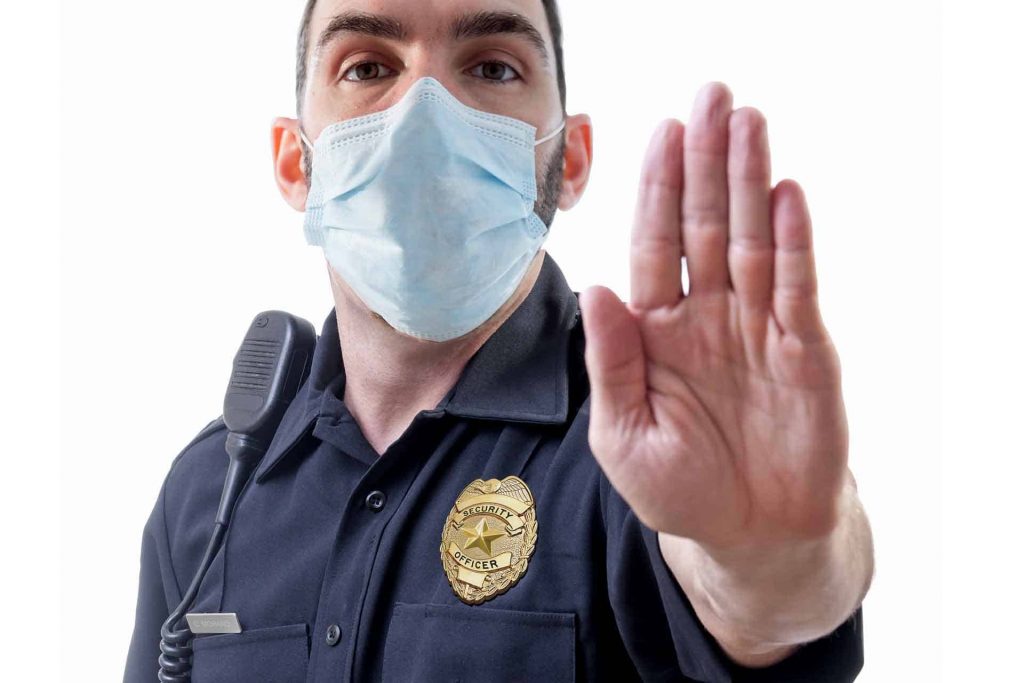 As of today, in addition to regular inspections of the building, maintaining order and preventing illegal actions, the duties of the guard also include:
Measurement of temperature entering the building

Ensuring that visitors comply with the "mask" regime

Preventing large numbers of people from gathering in one place

Non-admission to the facility of people who do not comply with quarantine norms

In some cases, handing out masks and hand sanitizers
Along with the new responsibilities, security personnel began to interact more with people entering and leaving the building, so it is extremely important for security personnel to undergo regular medical examinations. In addition, the need for a form also becomes a prerequisite for work. Agree, if a person who does not have appropriate clothing addresses you, the attitude towards him will be different.
For shopping and office centers, shops, fitness clubs, the ability of security guards to calmly resolve conflict situations and be able to quickly and clearly convey their message to visitors is of great importance. For this, there are special seminars and other teaching methods.
Thus, the security service reaches a new level and becomes an integral attribute of any real estate object. In order to preserve the reputation and not expose people to the danger of infection, it is best to entrust the security of the building to professionals. SHEN is a leader in the real estate service market for many years providing physical security services. Highly qualified, neat and polite staff, modern security methods, as well as knowledge of all quarantine restrictions make cooperation with the company mutually beneficial and effective.