Facility Management for Seaports
SHEN specializes in servicing complex and large facilities! Our experience, technology and qualified staff will create conditions for the uninterrupted operation of seaports!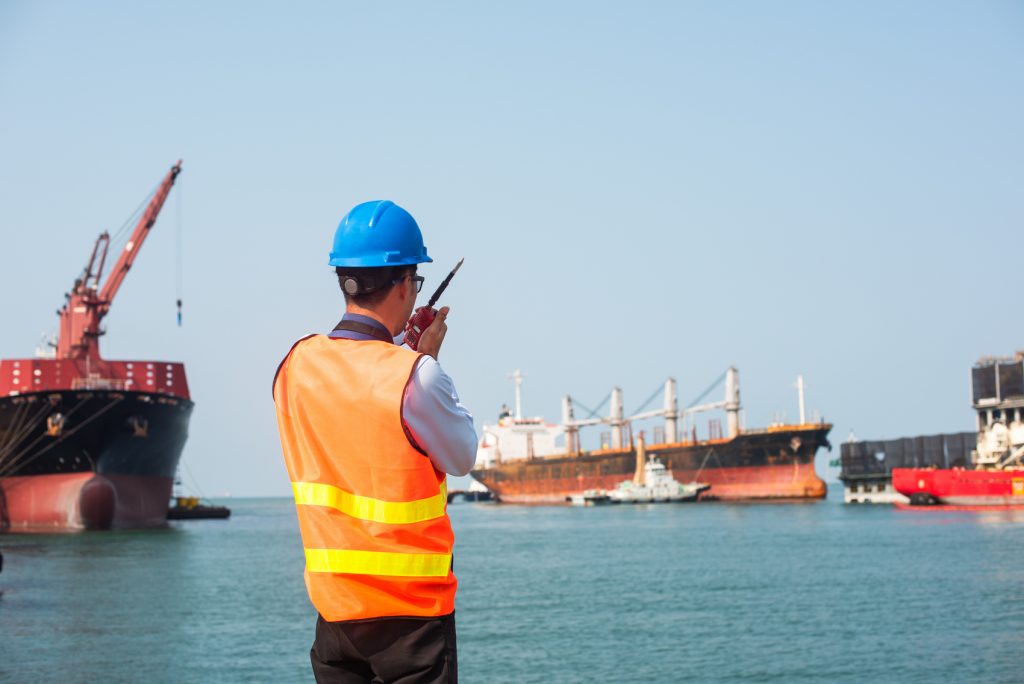 Along with a profession, the definition of Facility Management has changed over time and has gained different shades and forms. Today, Facility Management is most accurately defined as an organizational function that brings people together and establishes and sets up processes inside buildings to improve the quality of people's life and the productivity of the main business.
Buildings can be maintained both by internal departments of your company and through outsourcing. At the same time, the most efficient cooperation with the contractor is integrated facility management.
What Does SHEN Facility Management Include?
Seaports are difficult to be serviced; only SHEN, as the market leader, can do this. As part of our facility management services, we offer:
Cleaning. Sea and river port cleaning involves various types — from daily wet, dry and overall cleaning to outdoor cleaning, deratization and disinfection. In this case, we mainly focus on cleaning floors, walls, flooring, flights of stairs, equipment, ceilings and lighting, furniture throughout the port, including berths, platforms for receiving, unloading and storing goods, office buildings, waiting rooms, ship repair facilities and docking stations, access railways and roads, storage buildings.

Maintenance. At sea and river ports, high-quality maintenance of utility systems creates conditions for the smooth operation of a huge complex. However, each system must be maintained professionally and include the following works:
Air conditioning and ventilation systems: Setting up the optimal operating mode, replacing filters and other consumables, cleaning vents, checking units and mechanisms regularly
Lighting: Selecting the optimal brightness, replacing bulbs, providing additional lighting at ports, scheduled maintenance of electrical circuits and panels
Water supply and sewerage: Scheduled inspections of pipes and utility cores, replacing valves, faucets, gaskets, removing blockages
Heating: Setting up the system temperature, scheduled pipe checks, system flushing, preparing for the heating season, replacing worn parts of the system
Facility Management Benefits
SHEN provides seaports with only individual and comprehensive solutions based on many years of experience and international best practices. Our advantages are as follows:
More than 13 years of experience in Facility Management
Services throughout Ukraine
Unique experience in servicing large and complex facilities in the Ukrainian market
Compliance with international quality management standards
Over 2,500 highly qualified employees
Liability insurance
Using professional software that enables you to create transparent and understandable customer service processes
We will take care of your facility management tasks while you can focus on your main activity! Just fill out the form below.
Facility Management for Seaports
Average rating:
4.5
Vote:
24
Reviews:
15