Post-construction cleaning of commercial premises
2020-06-12
Repair and construction is a multitasking process. But before putting into operation, usually a real estate object looks like a battlefield: mountains of garbage, construction dust, and sometimes difficult to remove spots and materials that have dried to the floor. Self-cleaning is at first glance a cheaper and more rational solution, but without professional chemicals and equipment, it is possible to damage the coatings and not achieve the required cleanliness. This work is best entrusted to professionals and focus on more important strategic and tactical tasks for the business.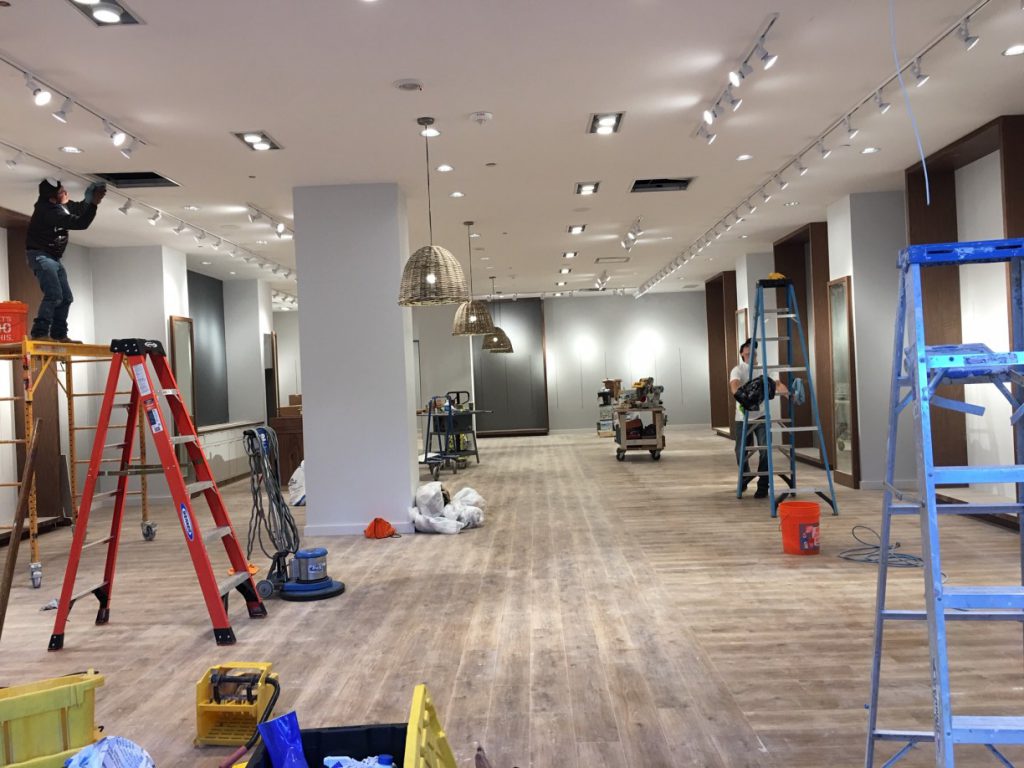 What includes after building cleaning
Depending on the property and the work carried out therein, after-cleaning cleaning includes the following services:
Removal of construction waste and material residues

Removing construction dust from all surfaces

Floor washing, special rubbing

Window and window washing

Removing various types of stains, residues of mounting foam, cement, glue and other building materials

Sanitary disinfection
What is the difference of construction cleaning
Post-construction cleaning requires a more thorough approach. Building dust is clogged in all the cracks in the building and getting rid of it is not so simple. Special equipment and tools are needed here. In addition, glue residues, stains from building materials are difficult to remove and many different professional products for each type of pollution may be required.
There are also certain features of the disposal of construction waste. Firstly, these are often heavy and oversized residues, possibly stitching – cutting, possibly poisonous, they simply cannot be thrown into the trash.
Features of post-construction cleaning
The main feature of this type of cleaning is that it is a one-time service, which however requires diverse equipment, tools and chemicals, as well as work experience in this area. Only an experienced company can clean all hard-to-reach spots and cope with even the most difficult types of pollution.
The advantages of post-construction cleaning from a cleaning company
A systematic approach and proven cleaning technology play a key role in achieving the expected result in cleaning after construction. The use of proven and well-proven detergents and equipment will definitely cope with all types of construction pollution, will not leave stains and will most effectively clean all surfaces.
Trained personnel specializing in this type of activity will be able to evaluate the entire front of work, clean it in hard-to-reach places and pay special attention to surfaces where the largest amount of building dust is accumulated. And most importantly, professional clinics will do this quickly and without the need for constant monitoring.