Building infection control programs. Health and Efficiency
2020-02-05
February is the most difficult month in terms of infectious diseases. An abnormally warm winter also contributes to the spread of viruses. It is not surprising that the productivity of staff this month, according to analysts, is reduced by almost a third.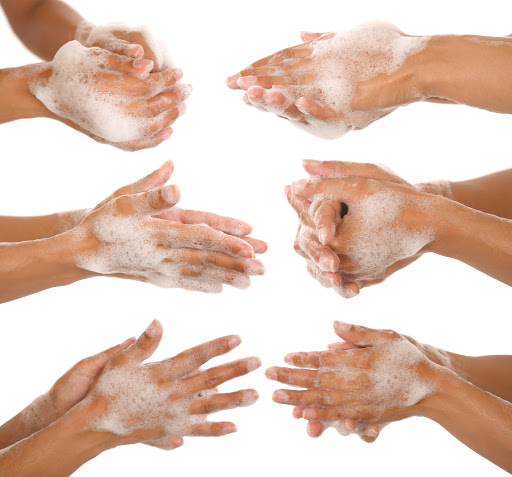 How can you deal with such low performance? The latest study, published in January 2020 by American researchers, says that implementing infection control programs at a real estate facility can reduce the number of bacteria by 95%. Such protection is able to maintain staff productivity at a high level.
Effective protection of the building against infections and bacteria includes three elements:
Reliable professional disinfectants

Hygiene training for staff

Case in point
Disinfectants
Use for disinfection is only professional means. The use of untested chemicals can not only not give the desired effect, but also harm the health of personnel.
Equally important is the proper placement of disinfectors, sprays, soaps, etc. in the middle of the building. For example, a dispenser with a hand cleanser can be hung at the entrance to the building, near the kitchen, meeting rooms and other common areas, and not just in latrines. It is proved that only such actions reduce the number of bacteria by 60%.
And for the effective use of such funds, it is worth getting dispensers that will dose the liquid and prevent overruns.
Training
In principle, one small workshop on personal hygiene in rooms is enough for the prevention of viral diseases. The emphasis on clean hands and regular rubbing of work surfaces significantly reduces the risks of colds at work.
Case study
In order for employees to use disinfectants, as well as monitor the cleanliness of their hands and the working environment, the company's top management can set a positive example using the tools we talked about above. The human psychology is such that he seeks to copy the behavior of people who are higher, therefore, with a case in point, the likelihood that staff will monitor personal hygiene is significantly increased
In addition to the mandatory components of infection control programs, experts recommend providing employees with vitamins and, if possible, not increasing the load on personnel during this period that is dangerous for diseases.