Benefits of Facility Management
2020-02-27
Facility management as a complex of services for managing the operation of real estate is a supporting mechanism in organizing the work of any business structure. For more than 40 years, FM has been an important industry for the economy, giving an average of 1.5-3% depending on the country. For example, in Britain in the field of facilitation 10% of the working population is involved, you see – this is an impressive figure.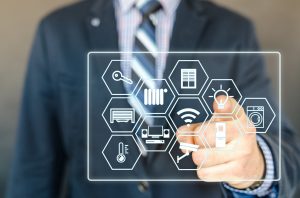 Why are building management services so popular? Consider the main advantages for companies seeking to win in the competition:
Facility management takes care of the whole range of building maintenance services, but these are quite time-consuming works that do not bring direct profit. Thus, the client company staff can take care of their main activity, strategic tasks, business development and not be distracted by questions related to the property

Maintaining your own staff of technical and cleaning specialists, as well as managers who control the service processes, is expensive and often not necessary, moreover, this is an additional burden on accounting and hr department. It is much simpler and more profitable to apply to a faculty company, which already has a staff of qualified specialists.

Working with a single contractor can significantly optimize resources. Applying to different companies for specific services, at first glance, may seem like a more profitable solution, but in this case it is impossible to arrange maintenance processes so as not to be constantly distracted by solving related tasks. In addition, a single operator is interested in developing cooperation, optimizing customer resources and creating a comfortable and productive working atmosphere, which directly affects the material side of the business.

Service by highly qualified personnel makes it possible to get quality service from the best specialists. Facility of the company takes care of all issues related to adaptation, training, advanced training, as well as hiring and dismissal, replacing employees during holidays and sick days, drawing up shifts and work schedules, etc.

There is no need to buy tools, tools, supplies, rent or buy expensive cleaning equipment, appliances for maintenance, all this outsourcing staff provides the contractor. In addition, company facilitators purchase these materials in bulk, so this can be an additional optimization of resources for the business structure.

An important element of modern facilitation management is process automation. Specialized software products ensure transparency of service processes, the client at any time has access to information on the facility, in addition, it speeds up issues related to communication, processing of applications, monitoring of ongoing work, provision, procurement and much more.
And this is not a complete list of all the benefits that the client receives in cooperation with the FM company, this includes liability insurance, proposals for introducing innovations, and improving the image, thanks to the friendly, tidy staff, and creating comfortable conditions in the building.
In Ukraine, the industry of facilitation management is just beginning its journey, however, the last year has shown that the market has come to understand the need to attract single operators for operating management to ensure a competitive advantage, comfortable and productive work of personnel, and positive experience of guests and customers.