Energy Efficiency targets
2019-09-03
Increasing the level of energy efficiency is an urgent task for any commercial property in Ukraine. Business is fully aware of the need to reduce costs and optimize processes at its enterprise.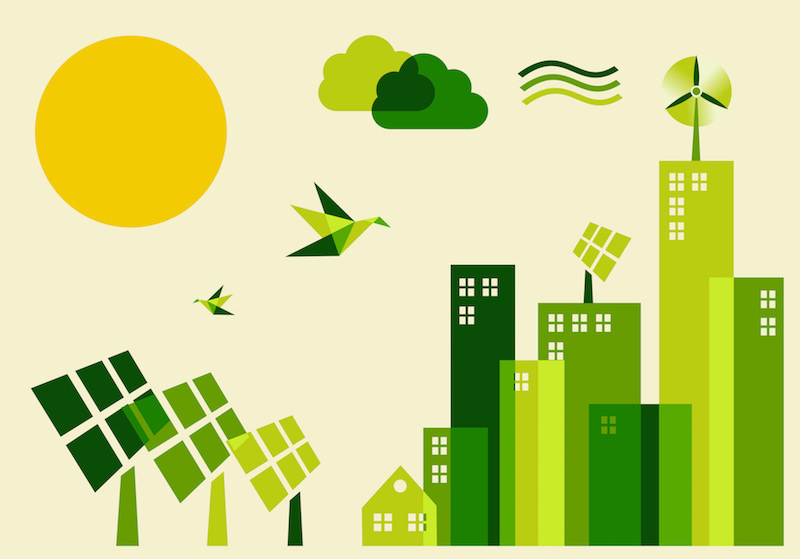 Ukraine is the leader among the European countries in terms of energy consumption. The energy intensity of our economy also exceeds that of many CIS countries, including Russia and Belarus. With cheap energy tariffs and a certain level of purchasing power, enterprises did not think about implementing measures to improve energy efficiency, including because the payback period of such investments was too great. The situation changed drastically after the crisis of 2014-2015 and with a constant increase in tariffs for electricity, water, gas, heating. Companies actively insulate facades, change lighting to LED, change windows and doors, optimize the operation of ventilation and air-conditioning systems, because the payback period of such investments has decreased many times, and the decrease in purchasing power requires a reduction in the cost of production while maintaining its quality.
Energy consumption
For a better understanding of the situation with energy consumption, consider the diagram below: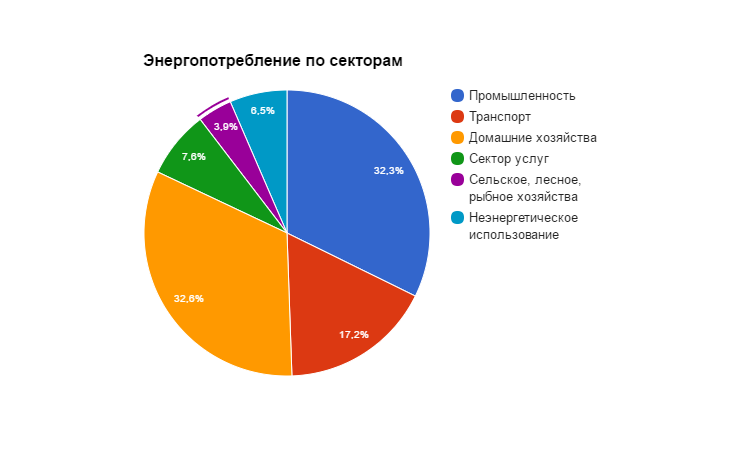 The largest energy consumers in our country based on the data of the State Statistics Committee are industry and residential sector. According to Yury Voitovich, Director of the Department of Energy Efficiency and Energy Saving of Naftogaz of Ukraine, in the heating season 2016/17 the housing sector increased gas consumption by 1.5 billion cubic meters, in turn, the industry reduced this figure by 200 million cubic meters.
The main consumers of energy resources in Ukraine are traditionally the metallurgical and chemical industries. It is worth noting that most of the buildings and premises of metallurgical plants were built in the Soviet times, and steel smelting with the help of open-hearth furnaces is an old technology that consumes a huge amount of energy, making products less popular on international markets. Industrial giants understand the need for modernization and actively introduce various methods of energy conservation in their enterprises. For example, Zaporizhstal thanks to such works was able in 2016 to record a record decrease in natural gas consumption in production to 160 million cubic meters, which is 22% lower than in 2015.
In search of opportunities
Energy efficiency in Ukrainian enterprises is not only the concern of Ukrainians themselves. The European Union and the world community also actively support us in this matter. For example, the European Bank for Reconstruction and Development organized a program to increase the energy efficiency of UKEEP enterprises by offering credit lines to small and medium-sized enterprises in Ukraine for the modernization of their enterprises. Thanks to this program, energy consumption was reduced by 2072 GWh per year, of which 60% is the saving of natural gas.
In addition, alternative sources of energy are gradually becoming relevant. And although in the general balance of such energy takes only about 3%, every year this figure increases, and in some sectors of the economy it can bring enormous savings. High tariffs for traditional energy and declining world prices for equipment, including solar panels, open vast opportunities for other segments of the market.
In conclusion, we note that largely due to the crisis, Ukrainian business has embarked on the path of energy efficiency. Realizing that without reducing the consumption of energy resources to business under the current circumstances, not to survive, companies are actively looking for opportunities, including financial ones for implementing energy-saving initiatives.