Hospitality. Projections and prospects
2019-08-30
Ukraine – a promising region for the development of the hotel business. Although the crisis has hit the market, trends in 2016 suggest a stabilization and movement towards growth.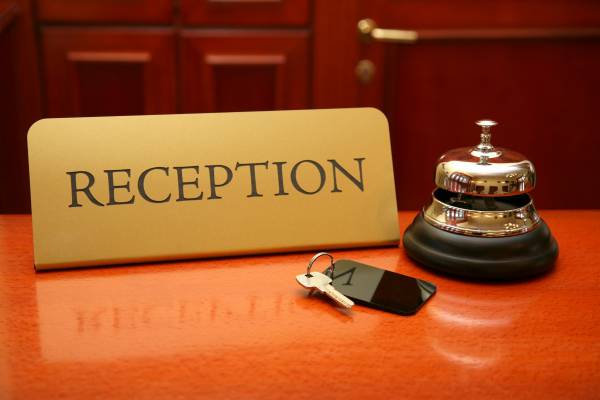 The hotel industry lives?
Our country has never been a tourist destination and support from the government, the industry can not boast too. Despite this, according to experts in 2015 only Kiev took more than a million tourists. And do not forget that the best tourist city in Ukraine – Lviv, visited by more than 2 million tourists.. In addition, the Carpathian and Odessa also have significant potential for business development. The total number of tourists in Ukraine has made more than 10 million. People, a lot of it?
Most of visits both from abroad and accounts for business visits in the country. This includes international staff business trips, visits to conferences, seminars, business meetings. Analysts say some increase in business activity in Ukraine in 2016, and, accordingly, the hotel also felt it on their business.
In addition, before the end of 2013, tourists from Russia prevailed in the general stream of visitors of Ukraine, for obvious reasons, these trips were considerably reduced.
Facts and Figures
According to tourism department data license Kiev fund is 12 258 rooms and hundreds of hotels. The largest number of rooms are 3 star hotels.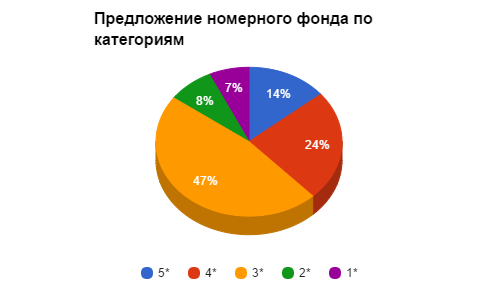 At the same time 36% of five-star hotels and 16% 4 * hotels are managed by international network operators. All in all, these categories are 9 such international hotels. In Ukraine, at this stage operate international brands Hyatt, Radisson, InterContinental, Holiday Inn; Ramada Encore, Ibis, Fairmont, Hilton. In total, in Kiev, operates 6 hotels of category 5 *, 17 – chetyrehvezdochnyh hotels and 20 hotels with three stars.
The situation on the market
According to Colliers International in 2016. The occupancy rate in Kyiv hotels stood at 40%, which is a very low figure. The market situation remains difficult, and the number of guests is not growing as fast as expected even in 2015. Hotels are forced to reduce the price of their rooms. As compared to 2015, the cost of rooms in 5-star hotels fell by 16%, and a 4-star by 6.7%. Investment attractiveness of this segment is almost zero, and this is clearly seen by how the unfinished hotel international and national operators postponement of its opening, more than a year, probably delaying it until better times. Also in the market there is an acute shortage of quality budget hotels that are mainly domestic tourists.
Prospects
Hotel business in Ukraine directly depends on the political situation in the country, development in one direction or another conflict in the Donbas, as well as economic stability and income growth.
Holding of Eurovision in Kiev in May this year, it will undoubtedly have a positive impact on the number of rooms, and occupancy increase tourist attractiveness as a whole. Traditionally such events management companies raised prices in their hotels, so this figure is also expected to increase in comparison with 2016 year.
Development of conference services is another area that can bring revenue to hotels in Ukraine. Ukrainian and international companies are happy to hold their meetings, awards ceremonies, receptions, banquets, training sessions on site, and is projected in the new year, this trend will only increase, unless of course there will be no new shocks.
Domestic tourists vacationing abroad before the crisis due to the collapse of the hryvnia and the reduction of income, increasingly traveling domestically. But here, preference is given to a small comfortable bed and breakfast accommodations or suburban complex, so most likely the highest occupancy rate in 2017 will be in these segments.
In general, experts say that the hotel real estate market will become attractive not soon, a significant improvement as the deterioration can not be expected in the near future.