Shopping center maintenance
Maintenance of the malls and entertainment center by the SHEN team is a free audit and individual solutions for each facility, adjustment of engineering systems for creation comfortable conditions and optimization resources, scheduled technical control and emergency service 24/7.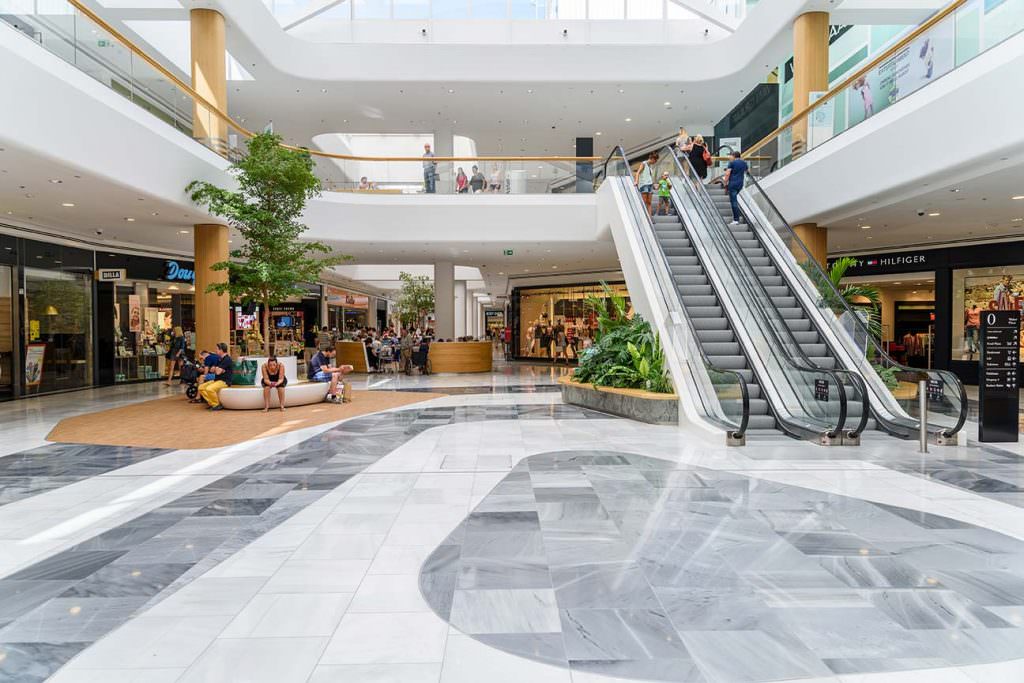 Features of Shopping and Entertainment Center Maintenance
Comfortable conditions in a shopping and entertainment center play a key role for visitors when choosing a place to shop and spend free time. Clean air, temperature and humidity, proper operation of toilets and lighting create the necessary environment. Both the number of visitors and their activity depend on the proper operation of utility systems.
Energy saving is extremely important in the maintenance of shopping and entertainment centers. Building systems are energy-intensive enough, and the installation and proper maintenance of energy-efficient equipment play a key role in optimizing resources.
What Utility Systems Are Included in the Maintenance?
The maintenance services of shopping and entertainment centers include the following:
Ventilation and Air Conditioning
Installation of an energy-efficient ventilation and air conditioning system
Modernization and adjustment of the existing system to increase its energy efficiency and productivity
Regular technical inspection of all components and mechanisms to prevent breakdown
Scheduled filter replacement
Cleaning of ventilation ducts
Water Supply and Sewerage
Installation and modernization of plumbing and sewage systems in shopping and entertainment centers
Scheduled technical diagnostics of systems
Replacement of consumables
Regular inspection of pipes and replacement of worn-out components
Replacement of toilet bowls, sinks and other sanitary units
Power and Lighting Systems
Scheduled system maintenance
Replacement of bulbs and sockets
Power distribution in buildings and premises
Regular diagnostics of electrical equipment
Diagnostics of cable networks
Improvement of energy efficiency
Heating System
Scheduled maintenance of heating systems
System adjustment for maximum efficiency and resource optimization
Preparation for the heating season
Pipeline flushing
Regular inspection of pipes and replacement of worn-out components
SHEN Maintenance Benefits
SHEN, the leader in the facility management market in Ukraine, has a vast experience in the maintenance of commercial buildings and premises. Daily, we apply the accumulated skills and knowledge to provide first-class services and create conditions for fruitful cooperation. We offer the following services:
Free audit of buildings and development of individual maintenance plan that takes into account all facility features
Highly qualified staff with knowledge and skills in working in shopping and entertainment centers
Risk insurance
Process automation system based on professional software
Regular suggestions for improvement
Quality control according to international standards
24/7 emergency service team
SHEN: Stay Focused on What Matters!