Production Sites Maintenance
Maintenance of production sites from SHEN is a systematic approach based on advanced technologies, excellent level of service from the market leader, an experienced team of professionals, and comfortable conditions for cooperation.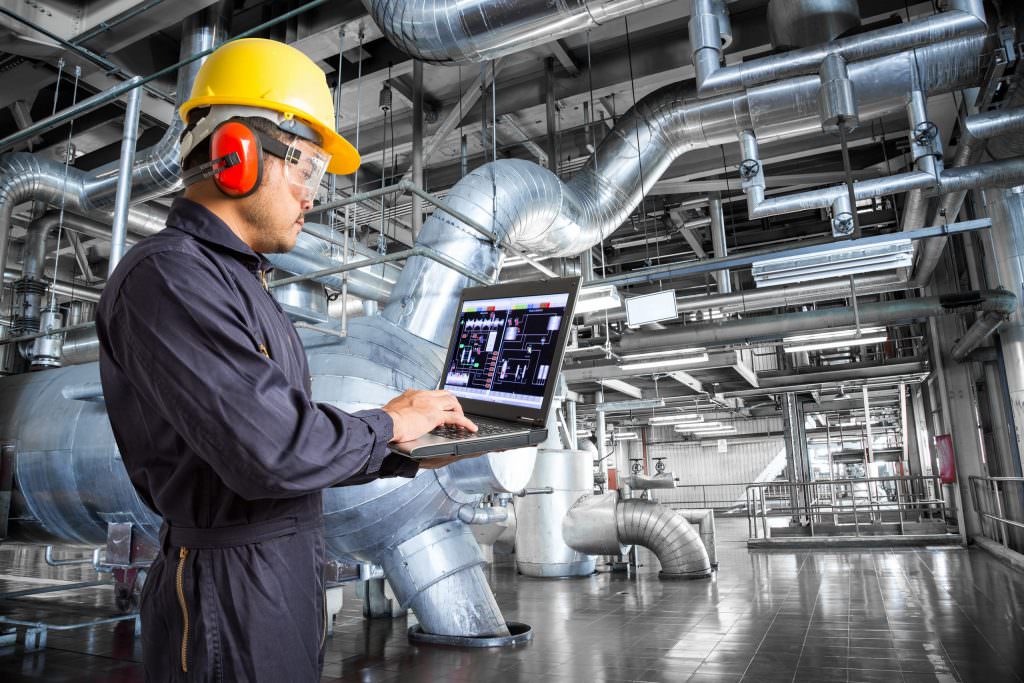 Production Facilities Maintenance Features
Uninterrupted production operation and maintaining the necessary conditions, such as temperature, humidity, air quality are the most crucial factors for any industrial enterprise. At the same time, factories, workshops, factories are extremely energy-consuming real estate objects, and the optimisation of equipment operation can bring significant benefits, especially against the background of a constant increase in energy price.
Outsourced maintenance is the most profitable solution for manufacturing enterprises of any size and activities of the business. An experienced team of professionals will not only save time and resources but will also help to improve the quality of products by creating the necessary atmosphere at the workplace.
Engineering Systems Maintenance
SHEN provides a full complex of services for managing the operation of engineering systems of building and facilities, including:
Conditioning and ventilation. Setting the optimal operating mode, replacing filters and other consumables, cleaning channels, checking the operation of units and mechanisms regularly.
Power supply. Selection of the optimal brightness of light, replacement of bulbs, an additional set of light for the needs of workshops, offices, utility and technical rooms, scheduled maintenance of electrical circuits and electrical control panels.
Water and drainage systems. Scheduled check of pipes and utility cores, a replacement of taps, mixer taps, fittings, clearing blockages.
Other. Maintenance of production equipment, vendor machines, and specialised equipment.
Security Systems Maintenance
To ensure the safety of people, material assets and sports equipment located at the premises, the installation and maintenance of the following security systems are necessary:
Access Control System
Video Surveillance System
Advantages of cooperation with SHEN
We appreciate the time and resources of our clients, so we offer only customised solutions based on the needs and possibilities of industrial enterprises. Our advantages are as follows:
Service throughout Ukraine
Excellent service level from the market leader
Work according to international standards
Use of advanced maintenance practices
Regular innovation offers
Liability insurance
Highly qualified technical personnel
Call for an action
Please, fill out the form below, and we will answer all questions at a convenient time for you!