Features of industrial mountaineering for commercial real estate
2020-06-17
What is industrial climbing
Industrial mountaineering is a popular service in the modern world. For obvious reasons, large cities are growing up. The number of storeys of new buildings is increasing from year to year, and architectural decisions are becoming more complex. In such conditions, using cradles or lifting mechanisms, it is simply impossible to mount scaffolding. In order to wash the glass facades, to carry out installation and repair work, they most often turn to industrial mountaineering professionals, because thanks to the used safety cable technology, a specialist can get to any part of the building, whether it is a glass facade on the 20th floor or an advertising billboard under the roof , or requiring repair of a wall section in an inaccessible place.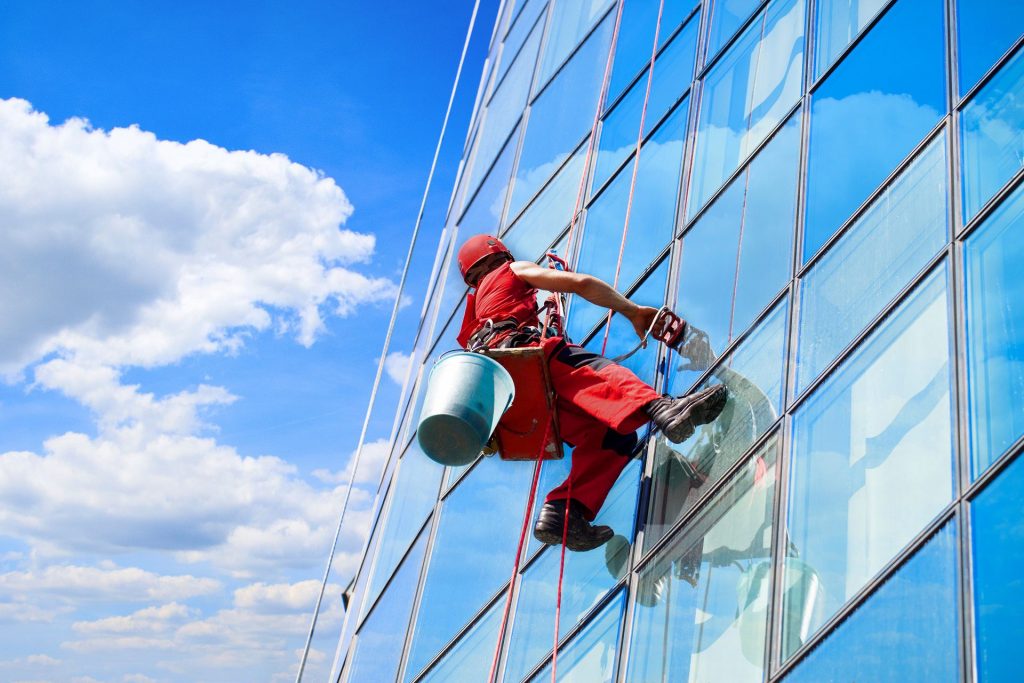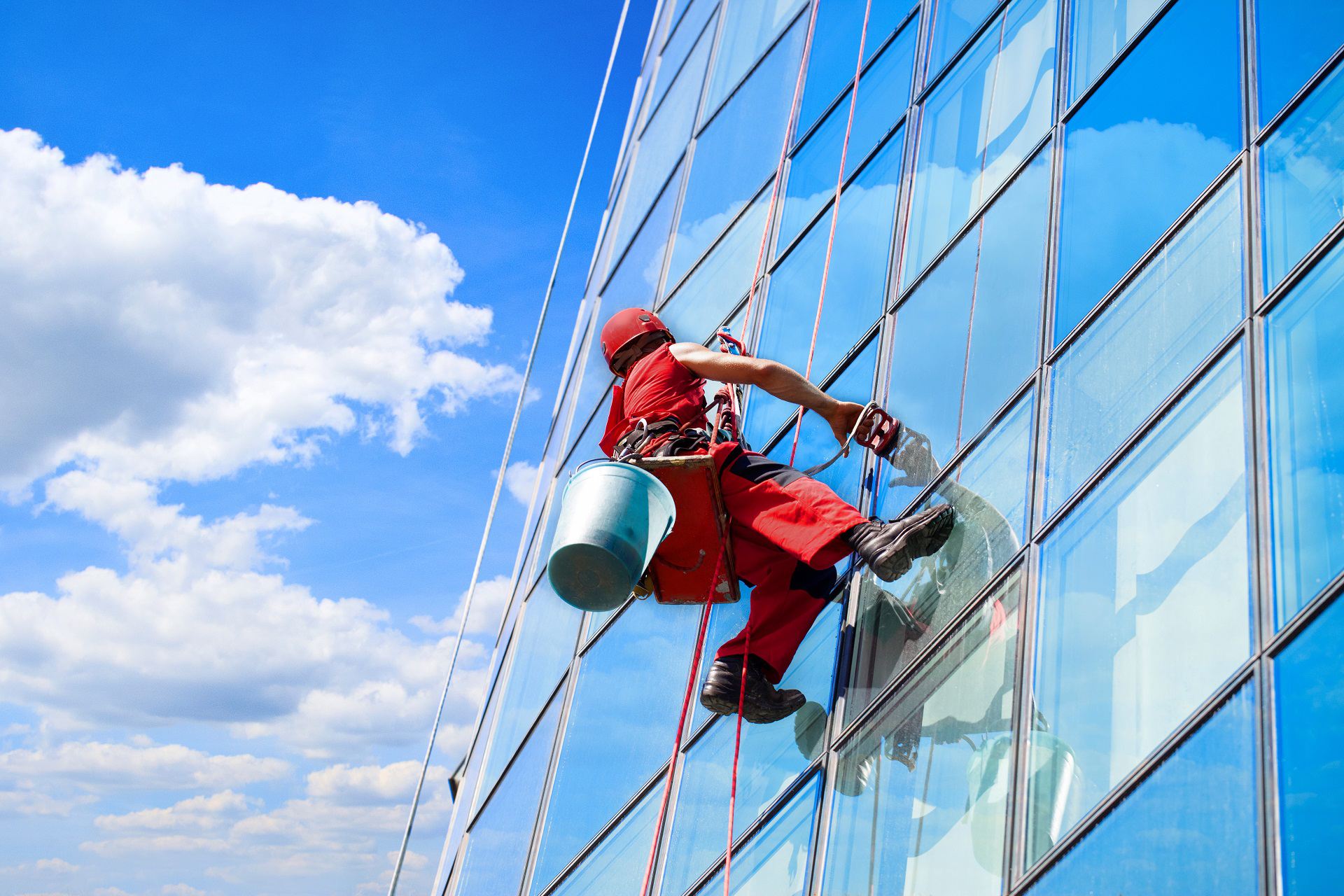 What is included in industrial mountaineering
Industrial climbers are specialists in a wide range. They should have many skills, including washing, painting, repair, installation, as this package of activities includes all the activities that may be needed to maintain the proper condition of the building facades, including:
Window cleaning

Painting works

Facade repair

Snow and icicle cleaning

Installation of air conditioners, drains, additional equipment
Features of work
Unlike other types of high-altitude work, industrial mountaineering is universal. For a relatively low cost, specialists will carry out all the necessary actions in the shortest possible time and almost imperceptibly. In this case, there is no need to mount bulky equipment and interrupt the functioning of the building.
In addition, for industrial mountaineering, the geometry and architectural solutions of the building are not an obstacle. For example, ledges on the facades make it impossible to use a cradle or scaffolding, and thanks to climbing equipment you can reach any part of the wall of the property
What equipment is used
Reliability is the main condition for the working equipment of high-altitude specialists, since the life and health of a climber completely depend on him. Therefore, all the necessary elements for working at heights need to be bought only from trusted, reputable suppliers. The climber's equipment kit includes the following elements:
Rope

Safety system

Trigger device

Carbines

Hinges

Self insurance

Seat

Rope protectors

Rope climbing kit
SHEN Benefits
Industrial mountaineering from SHEN is:
Highly qualified specialists who will cope with even the most complex tasks

Experience in the Ukrainian market for over 14 years

The use of professional tools, equipment and facilities

Technological approach and quality management system according to international standards

Liability Insurance