Color coding of cleaning zones according to the HACCP security management system. Cleaning correctly
2019-08-30
Business processes in the modern world is quite a complex mechanism, which includes many elements. International certificates are designed to unify and standardize processes to provide high-quality and safe goods and services to consumers. In its activities, SHEN Facility (Shen-Service LLC) applies the relevant international standards to provide services at the appropriate level. In this article, we will examine some aspects of the HAСCP cleaning process used by the company.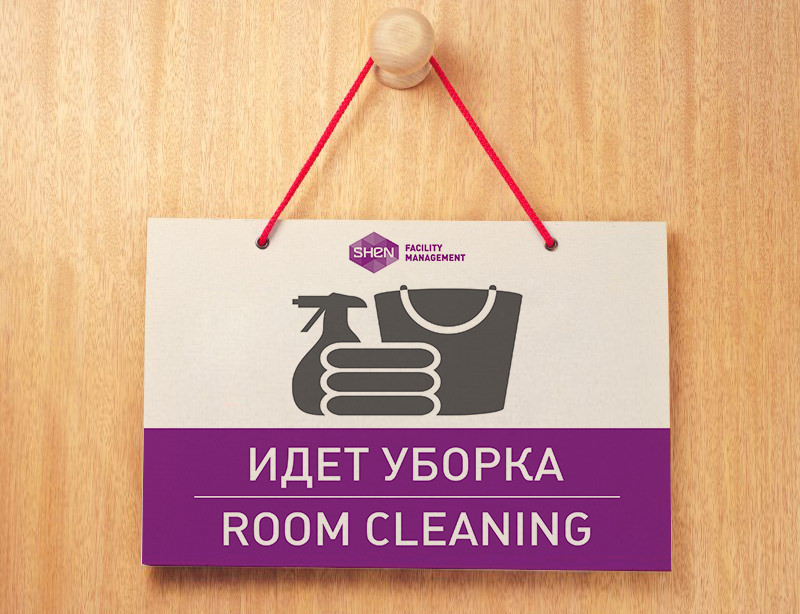 So, HAСCP (Hazard Analysis and Critical Control Points) literally translates as risk analysis and critical control points and is used mostly in the production, storage and sale of food. This concept involves the systematic identification, assessment and management of hazards that significantly affect the safety of products.
One of these factors is undoubtedly purity. When developing a cleaning plan, it is important to identify and identify cleaning zones to prevent cross-contamination. That is, for each type of premises should be its inventory and detergents. At SHEN, before the start of the cleaning activities, colored identifiers are applied to the plan of the floor plan. For example:
Red color – sanitary facilities
Blue color – office space
Yellow color – production facilities
Green color – retail space
Appropriate stickers are applied to the entire inventory, and thus in the production areas only tools, equipment and tools with yellow stickers are used, in office premises – with green stickers.
It should be noted that such a plan scheme is done once and does not change until the reconstruction or conversion of the building. Placed on each floor in front of the entrances to the corresponding color cleaning zones (sanitary, commercial, industrial or office premises)
Thus, cleaning services at SHEN are aligned with the international safety standards of HAСCP, and are the norm when working with all partners.