SHEN starts servicing SEC River Mall
2019-08-27
SHEN company began to service one of the largest shopping and entertainment centers on the left bank in Kiev. Opening its doors to visitors this month, the new River Mall has sparkled clean thanks to the efficient and well-coordinated work of a team of professional SHEN employees.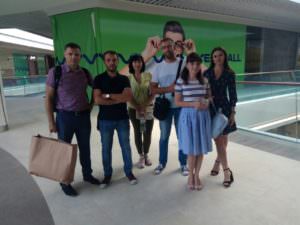 In addition to preparing for the opening, the company won a tender for long-term cleaning services for this complex, with a total area of ​​140,000 sq.m. To improve the quality of management, all processes associated with our work in the mall were automated, using professional PRENGI software. Thanks to this platform, workflows become shorter, more transparent and more understandable for the client.
We thank the River Mall for their choice and the opportunity to implement an interesting project and look forward to a long-term, fruitful cooperation.