Pleasant surprises by network Silpo
2014-12-10
November 21, 2014 a ceremonial opening of another supermarket Silpo in Kiev at Mate Zalki St., 6. The updated design of the supermarket, convenient location and design departments, as well as a wide range and quality of goods – something that has been noted by visitors in the first minutes after the opening.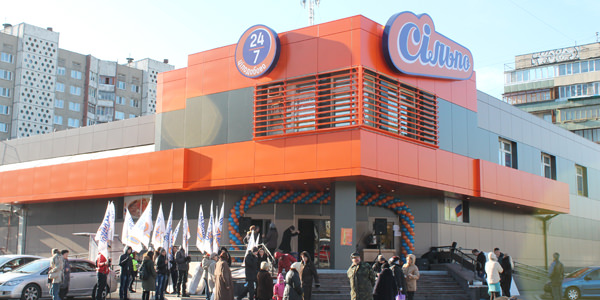 SHEN company specialists carried out a range of work to improve the aesthetic appearance and technical-technological characteristics of the object. All the works were carried out with current technology, standards and requirements in the design and construction of this segment. The result exceeded all expectations – SHEN team managed not only to refresh the existing store design and to add to it individually, which was immediately noted by visitors supermarket. Because SHEN company specializes in providing comprehensive services and facility management, following the successful completion of the reconstruction phase, it was entrusted cleaning and technology services supermarket. Full range of cleaning services by SHEN will significantly reduce the time spent on recruitment and involvement of various contractors. All the work of the cleaning at the facility run efficiently, without loss of time and on favorable terms for the client as part of comprehensive cooperation.
Now, when shopping in the supermarket Silpo at Mate Zalki St., 6, every visitor can feel the results of the daily work of SHEN staff. Today SHEN is the first facility company directions, which operates in Ukraine, providing services at a high level of European standards.