The most demanded facility services on Ukrainian market
2019-08-06
We have repeatedly written in our reviews that the Ukrainian market for Facility Management is in its infancy. However, individual faclity services are developing much faster, responding to demand from the customer. Today we will talk about them.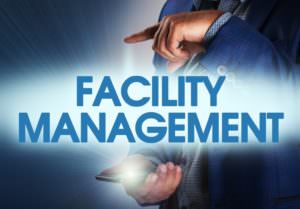 Cleaning
The cleaning traditionally is the most demanded service not only for the Ukrainian market. If we consider Facility Management in developed countries, as well as large international companies, then in their structure the share of cleaning services significantly prevails over all others. For example, the US FM market, according to experts, is $ 250 billion, while about 60 billion is cleaning.
In Ukraine, the cleaning services sector is quite heterogeneous. There are many small companies on the market that provide services to individuals and small businesses. At the same time, enterprises with resources for servicing large objects are few. Experts at SHEN Facility see an increase in demand for cleaning services from the manufacturing sector, logistics and retail. At the same time, quality requirements and service delivery models are growing. The introduction of international standards, the need to maintain and improve the image in a competitive environment, the urgent need to optimize resources form rather strict requirements on the part of the customer.
Security
According to analysts, security services in Ukraine are provided by about 1,500 companies, including in terms of facilitation. The difficult economic situation and, as a result, an increase in the number of unauthorized access and theft at enterprises greatly affected the sector. Here we can observe an increase in the need for a physical security mix with technical equipment. Video surveillance systems and access control at the facility makes it possible to use a smaller number of security personnel, as well as ensure security throughout the facility.
Another important feature of the market is the acquisition of security services in one package with cleaning services. This provides visible benefits of working with one contractor, and optimizing resources.
Maintenance
This package of services in the Ukrainian market is characterized by a shift towards energy efficiency. Energy costs in a building make up 30% of the total cost of operating a commercial building. And the possibility of optimizing them by outsourcing to a professional organization is becoming more and more attractive for Ukrainian companies. For example, timely maintenance of the ventilation and air-conditioning system, as well as replacement of filters and other consumables, can reduce energy consumption of this equipment by 10-15%.
The lack of professionals in this industry and their high cost also make you think about the possibility of recourse to the facility of companies. Due to these and some other factors, requests for maintenance have increased significantly over the past year.
Catering
It is worth making a reservation here that one-time services for servicing banquets, business events, etc. mainly engaged in narrow companies. In terms of Facility management of companies, it is about catering on an ongoing basis for employees of enterprises. This can be either a daily delivery of a certain number of meals, or the organization of a canteen directly at the client's facility.
This service is mainly used by industrial enterprises, which are located in relative remoteness from the urban infrastructure, and the issue of staff catering is quite acute. Dining is not a profitable activity for the client, and often the cost of meals is offset by the budget of the plant. Thus, effective organization, setting up processes and working on safety standards is a priority.
According to forecasts of SHEN experts, we will observe trends in the development of these services in 2019, with a gradual shift towards the introduction of innovative solutions and automation systems.