Principles of reliable partnership in Facility management. Analysis of international experience.
2019-08-06
Facility management is a specific type of activity requiring extensive knowledge and experience. At the same time, companies providing comprehensive services for managing the operation of a property can not provide them at the proper level without close cooperation with the client. But for the market of developed countries and this is not enough. Customers increasingly want to see added value in Facility services and not just quality and timeliness.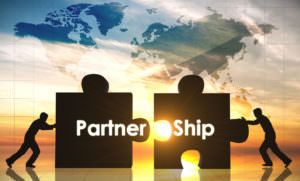 Large international companies are undoubtedly leaders both in understanding customer needs and in opportunities to provide exactly what you need using innovations, best practices and human resources.
Technology
Let's talk about technology as an added value. At a certain point in time in developed countries, they came to the understanding that by installing the most energy-efficient equipment, lighting and creating the right control system, companies reached a maximum savings point. Logical in this situation was the need for further improvement, that's just what? Getting an individual positive experience has become an important added value in partnerships.
Technology came to the rescue, and the Internet of Things came to the fore. The ability to capture any changes in the building using sensors, sensors, cameras and other connected devices, combined into a single system, allows you to adjust the system depending on short-term needs: turn off the light heating and air conditioning in rooms where there is no one at the moment. Adjust light depending on weather conditions, etc. Thereby offering comfortable conditions for people in the building, and additional savings of resources for the client. For example, the world leader in the FM market, ISS, for several years in close cooperation with IBM, has been implementing the Watson IoT system at its clients' facilities.
However, a positive experience can be achieved not only by creating a comfortable environment; often this can be achieved thanks to emotions and impressions. On large objects with a large flow of people, a different approach is needed. For several large objects, robots have become such a solution. For example, a fully autonomous robot assistant appeared at the airport in Seoul, who will tell you the way, take the luggage to the exit, answer any questions that may arise when traveling.
Similarly acted in the service of one of the public spaces of Washington. They invited an autonomous robot security guard to work, who in a short period of time became a local landmark with which one must take a photo.
And although the practical benefits of such robots are not many due to the high cost and not ideal work of such innovations, they create a unique positive experience for visitors.
Health and safety
Caring for the health and safety of staff and customers is also an essential principle of partnership. And there are plenty of options in terms of services. The most popular is the so-called "Green" service, which is represented in many large facilitation companies as a combination of concern for the environment and care for people. The use of ecological and harmless cleaning products, tools made from recycled materials, eco-fuel equipment, alternative energy, all this becomes available to clients of the facility companies around the world.
Ensuring a healthy lifestyle for the staff is the undisputed mainstream in which facilitation management takes an active part. The organization of healthy food for staff, corners of silence, fitness and game rooms not only supports health, but also significantly increases the productivity and loyalty of employees. In this case, the company is facing another important task – to organize the space properly, so as not to reduce comfort at the workplace. For example, one FM company offers its customers to organize a gym in pre-fabricated boxes, if there is no free space in the office.
Social responsibility
An important part of the partnership can be various social and charitable initiatives. In this case, more often than not, the whole organization is taken over by the company, and the resources are provided by the client depending on the line of business. For example, a company engaged in the production of food can provide a certain amount of food, while facilitation company can organize a dining room with hot meals for the homeless in winter. Or a company selling office equipment can provide several computers and a partner can arrange free computer literacy training.
Communication
Communication is the most important principle of partnerships. Regular exchange of ideas, information about changes, maintaining customer awareness of the latest trends all form a strong link with clear benefits for both parties.
For example, SHEN, in its work on a regular basis, offers its partners ideas for improvement. The company's specialists study best practices, conduct focus groups, both internal and external, bring ideas for improvement into a unified form and propose a solution to the client, followed by its implementation.
Another example of the importance of communication is the SHEN project entitled "We carry after experience". The bottom line is to show the client, using the example of an international company, the principles of work and the benefits of introducing innovations, and implement such improvements by facilitating partners in your enterprise.
International experience shows that whatever direction a customer chooses to develop, close cooperation with a facilitation company can bring significant dividends, both in the form of resource optimization, cost reduction and financial benefits, and in the form of improving the image, increasing the flow of visitors and other bonuses.