Long-term contract as a guarantee of providing quality facility services
2019-08-06
The classic model of concluding contracts for 1 year in the field of Facility Management is not profitable for both the management company and the client. This conclusion was reached in developed countries a few years ago, and now most of the contracts are for a period of 3-5 years, and in some cases even 10. What are the advantages of such long-term agreements, we will deal in this article.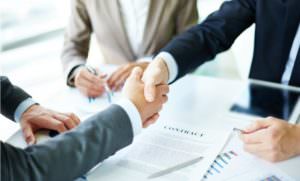 Many companies, conducting a tender or concluding short-term contracts with a contractor, believe that in this way they secure themselves and get the most favorable terms of cooperation. The main argument here is that if the company fulfills its obligations, the company will be able to renew the contract in a year.
However, the difficult economic situation in the country, which entails a struggle for price and, accordingly, a longer payback period of invested funds often make the introduction of some technologies impossible under such a contract.
For example, the purchase of high-quality equipment and materials, investment in which will pay off in 2 years, does not make sense if the contract is concluded for a year. It does not make sense to invest in fundamental innovations and technologies, the implementation of which takes several months, because the result of the facilitation company may not see the result, and the next contractor will not be able to bring these innovations to the desired efficiency.
Thus, everyone loses: The client does not extract all the possible benefits from the contract, which can significantly increase the value of his object, the company is deprived of the opportunity to reveal its full potential and provide the client with advanced solutions.
A long-term contract gives the client an additional guarantee of the quality of services and materials used. After all, Facility Company is also interested in this, since after two and three years, it will need to work with this equipment and materials, and any possible accidents and risks will have to be addressed at its own expense. Plus, thanks to a long-term partnership, it is possible to introduce advanced energy-efficient technologies, modernize equipment and develop automation software products individually for the needs of the client.
Ultimately, this synergy leads to a significant reduction in operating costs, increase staff productivity, comfort of guests and increase the profitability of the core business.